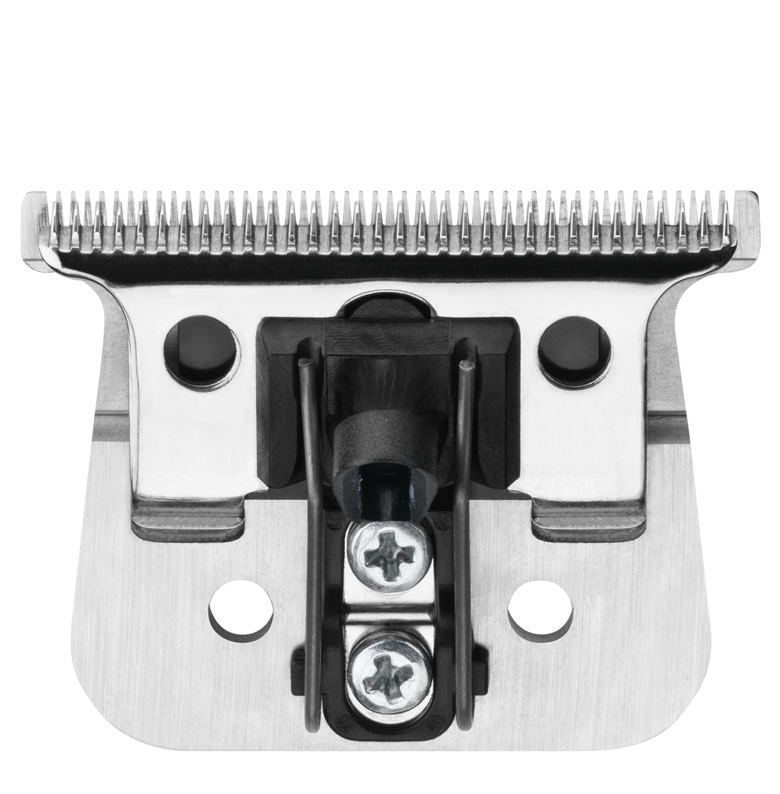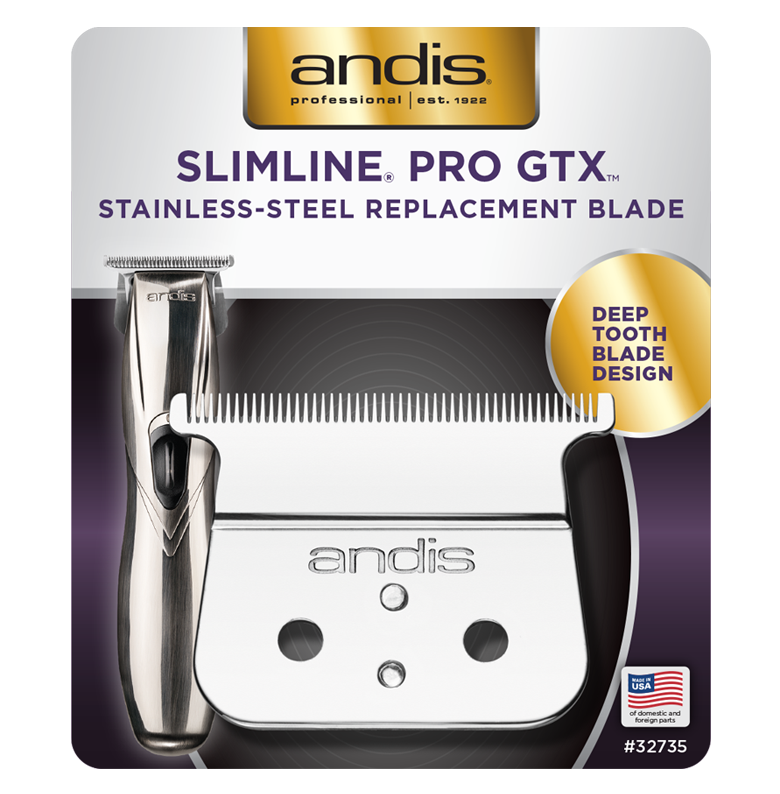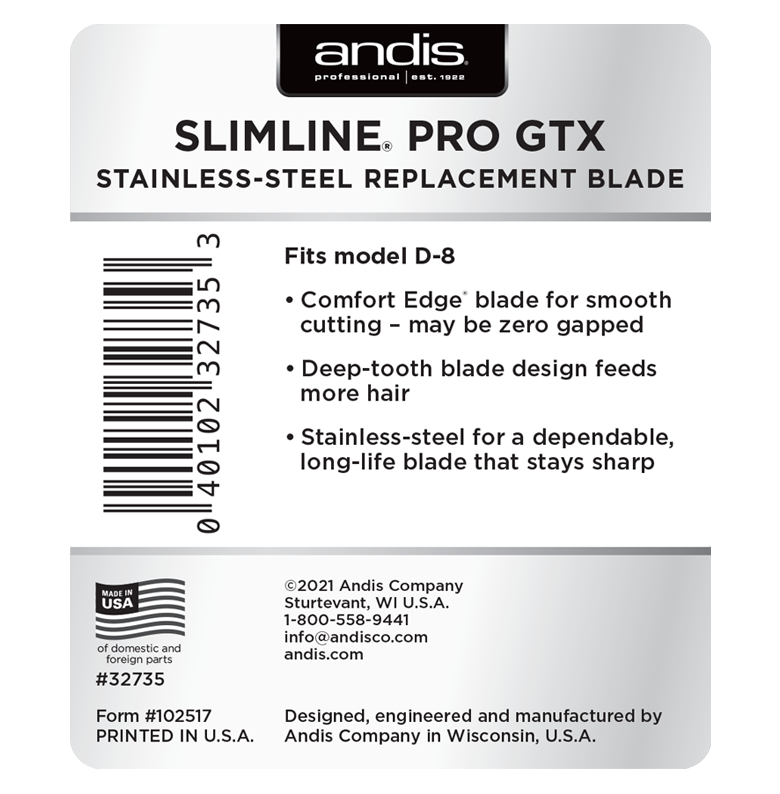 Slimline® Pro GTX™ Replacement blade
Item #: 32735
• Stainless-steel for a dependable, long-life blade that stays sharp, resists corrosion and rust.
• Close-cutting, deep tooth T-blade is ideal for light fading, outlining and trimming.
• Original replacement for D8 Slimline Pro GTX
Features
• Stainless-steel for a dependable, long-life blade that stays sharp, resists corrosion and rust.
• Close-cutting, deep tooth T-blade is ideal for light fading, outlining and trimming.
• Original replacement for D8 Slimline Pro GTX
Product Specifications
Item Number32735
UPC Code0 40102 32735 3
Packaging Specifications
Height3.62 in.
Width3.12 in.
Depth.25 in.
Weight.1 lbs.
Accessory Details
Item #: